---
Details

Written by

David

Category: Consciousness
Hits: 589
Have you ever wondered what reality is? When you think about it, it's a dizzying subject.
Reality is completely created and the process is totally invisible. From the first day of our life, we build the element of our reality.
There is the reality acquired through experience : from a very early age, the body learns that it is stuck to the Earth and thus experiences gravity, which becomes a component of reality. This is just one example among many. But most of the components of reality are the ones we have been taught : colors, objects, how they work. No one among us questions the colors for example, we have made a truth out of this learned reality.
Try it yourself and see what happens in your head if I talk to you about a fork: the mental image has crept in. And now, if I tell you that this is not a fork, the same image also creeps in.
The question we can legitimately ask ourselves is: at what point should we validate or invalidate reality? One thing is certain, and that is that the reality lived by experience cannot be questioned, since we live it. All other things related by the outside world could be questioned: What if everyone was wrong about the color red?
What if what is told on television and far from our field of vision is nothing more than a decontextualized information to orient it according to another reality: if I show you an image of a small part of the stands of a stadium where people are crowded, while I tell you that on that day the stadium was full ? However, from the same image, we could have said that the stadium was empty.
Only what we can live and experience is real, the rest should only be taken with the necessary hindsight. Remember that a well-known politician once said "What matters is not reality, but the perception of reality". It is by staying in your present and in your experience that you promote alignment.. It is not a matter of questioning everything, but of becoming aware and adding the necessary dose of reasoning and rationality so as not to create an emotional system (fear, anxiety, etc.) based on a perceived and therefore erroneous reality.
Flash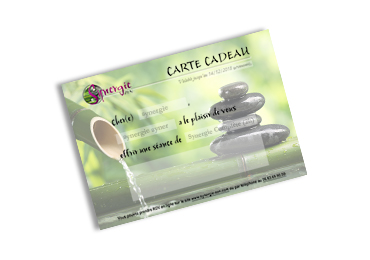 You can offer a two-hour session to the person of your choice. Nothing could be simpler, contact me at 06.63.69.90.00 or by email david@synergie-zen.com
Contact me