---
Details

Written by

David

Category: Consciousness
Hits: 667
A New York ethnologist receives one day in Manhattan one of his old Sioux friends. And as if with great difficulty, they walk through the crowd, screaming cars, police flashing lights, in short, in the ordinary noise of a twilight avenue, at rush hour, the Sioux suddenly stops at the corner of a street, opens his ear and says :
- Here, I can hear a cricket.
His friend is surprised.
- A cricket? Forget it, man, you're dreaming. To hear a cricket in New York City in this din ?
- Wait, says the other one.
It goes straight to the corner of a wall. Tufts of gray grass grow in a concrete slot. He bends over and then comes back. In the palm of his hand, a cricket.
- "So that is incredible", stammers the friend, stunned. A fine hearing at this point, it's a wizard's trick, or what?
- Not at all, answers the Sioux. Everyone hears what is in his heart and what is important in his life. Easy to demonstrate.
Look.
He takes some money out of his pocket and throws it on the sidewalk. Short, light, fleeting tinnitus. In the hustle and bustle around them, while the cars, at the crossroads traffic lights, honk their horns, start, roar, ten, fifteen heads turn around and look for the coins that have just fallen.
- That's it, that's all," said the Sioux.

Flash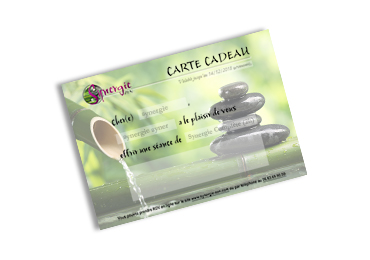 You can offer a two-hour session to the person of your choice. Nothing could be simpler, contact me at 06.63.69.90.00 or by email david@synergie-zen.com
Contact me