---
Details

Written by

David

Category: Consciousness
Hits: 4947
Did you really miss this book that sold several million copies and was translated into many languages? This one hundred pages book owes its success to the fact that its author, Miguel Ruiz, a Mexican shaman, explains its subject with simple words and concrete cases. As you read it, you will feel that the author is transcribing observations from his own experience.
This book proposes you to make 4 simple agreements with yourself, 4 rules of life easy to apply day by day, destined to break the limiting beliefs, the cultural and educational conditionings, personal projections, stored since childhood, which induced a false image of oneself and the world. In short, everyone has been taught what is good... or bad, right or wrong, beautiful or ugly. You have imposed on yourself to be kind, to succeed, or even not to express your emotions, your disagreements. This distortion of reality keeps us in a kind of suffering, our choices and our actions are conditioned.
AGREEMENT n.1 : BE IMPECCABLE WITH YOUR WORD,
The author here reminds us the power of the verb over the psyche, speak with integrity, say only what you think. Do not use the word against yourself or to slander of others. Begin with the speech that one holds to oneself.
AGREEMENT n.2 : DON'T TAKE ANYTHING PERSONALLY,
What others say and do is only a projection of their own reality. When you are immune to this, you are no longer a victim of unnecessary suffering. The events that occur are not always responses to our behavior. We have to get out of this self-centeredness that makes us believe that everything that happens around us is a consequence of our attitude.
AGREEMENT n.3 : DON'T MAKE ASSUMPTIONS,
Have the courage to ask questions and express your true wishes. Communicate clearly with others to avoid sadness, misunderstandings and drama. It is also about realizing that our assumptions are created by our thoughts. Once an assumption becomes a belief, the resulting behavior is a source of anxiety and pressure.
AGREEMENT n.4 : ALWAYS DO YOUR BEST,
Your "best" changes from one moment to the next. Whatever the circumstances, do your best and avoid judging yourself. What's right for you doesn't depend on any standard, We move forward without concern for the judgment and expectations of others, thus avoiding guilt and regret. The goal is to find the right balance.
You should read this book more than once. every time we understand new things that help us along the way!
Flash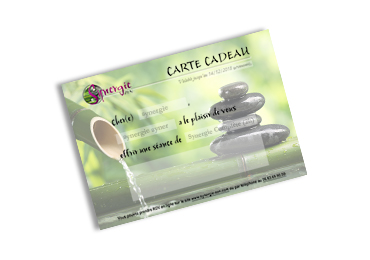 You can offer a two-hour session to the person of your choice. Nothing could be simpler, contact me at 06.63.69.90.00 or by email david@synergie-zen.com
Contact me